3 Benefits of Hiring Candidates Through a Small IT Provider
In the world of business, no matter the industry, we know that the bottom line is important. There are hundreds of factors that make a company or employment agency succeed in its own way, but at the end of the day, you have to have the funds to make those achievements happen.
We also understand that in the current business climate, professional IT talent is a hot commodity – yet one that is not always evaluated and attained successfully.
Here at the Talmadge Group, we have been connecting integration, support and technical programming service professionals with federal, state, and local clients for 18 years. We know how difficult it can be to find the right person who fits your company, which is why we use our Performance Focused Hiring method instead of the outdated, old standard of finding candidates.
With this method, we follow the 5 elements of the PFH process:
Define success first: Simply stated, to hire superior people you must define superior performance. Once you know this, use this information as the basis of all candidate sourcing activities. This is your road map for hiring the best people and building great teams.Evaluate Objectively: Using the information developed in your hiring roadmap, create a standardized process that treats all candidates equally. Validate candidate performance first, then assess the personality/culture fit. Using this order mitigates the most common hiring errors.Emotional Restraint: Delay negative/positive selection decisions until adequate information is collected and validated by supporting facts.Remove Search Boundaries: Expand the candidate pool to include passive candidates. If you are only interviewing candidates who need a job, you will miss 80% of highly qualified candidates.Event Management: Convert the hiring process to a marketing event. Ensuring yours is a job of choice will save time, money while making you a better manager.
Not only do we have a service that has worked for close to 20 years, but with our experience comes the benefits of working with a small company with a large reach.
Attentiveness and Dedication
Our staffing process requires an in-depth review and assessment of potential IT talent that your company needs, but may not have the time or bandwidth to find. By engaging Talmadge you will have a dedicated resource committed to sourcing, interviewing and presenting candidates motivated to do your work.  The value we bring and the defining of the real-work value of a candidate in advance also helps solve the problem of low employee retention rates, a problem that has many sources in 2016.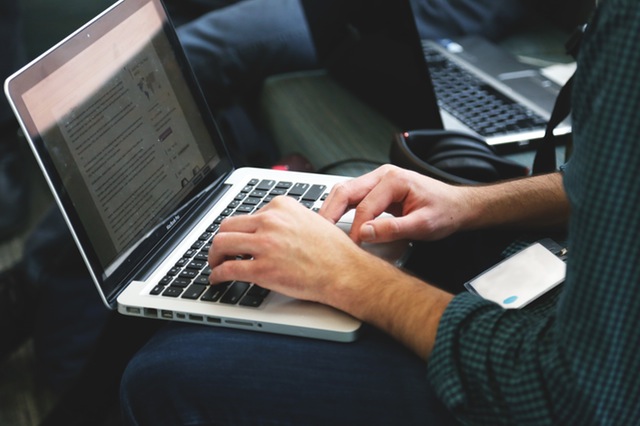 Cost-effective and Experienced
Our reputation in the field is one we pride ourselves for. We were one of the very first firms that brought a simple, effective process to the chaos associated with hiring. Our high customer retention rates reflect how easy and effective it is to work with Talmadge.
We truly believe people are our business, and that's why we care about making the process as comfortable and productive as possible for both the client and the candidate. Our tried-and-true experience in the field provides stability in a process that can be a stressful time for management and candidates alike. As you can see in the chart below, our shorter and more thorough candidate searches save you the two most important things in business: time and money.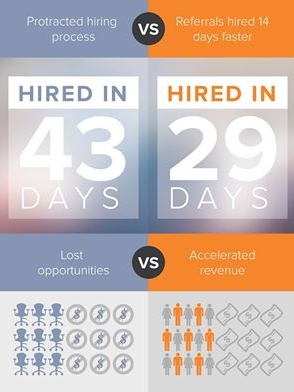 Strategy and Professionalism
What our process comes down to is our ability to fully interface with clients and candidates, then strategize the best outcome for everyone involved. Government contractor, small business, big business; no matter the industry, we have the professional strategies to analyze your company and understand the right parameters to for your ideal candidate.
We want you to experience all the benefits of a small business – dedication, open communication, attentiveness, cost-effectiveness – with the decisive management of big business leadership that makes us unique.
If you're looking to find the right candidate for your company employment agency, The Talmadge Group can help. Check out our commercial and government services pages to find out how we can start helping you find the right IT talent today.
Reserve a Free Strategy Session
Are you spending more money than you would like recruiting top talent and still feel like you're coming up short?
Does your company or employment agency have a low employee retention rate?
Have you found that your new employees have the skills, but aren't performing well in your work environment?
If so, request a Free Strategy Session with The Talmadge Group today and learn the benefits of our IT talent management search strategy.
To schedule your free strategy session, call us at 678-325-2301 or fill out the form below. When you schedule, you also receive a free copy of Lou Adler's in-depth guide to recruiting, Hire With Your Head.
Limited session slots are available so register today!
Register for your session NOW by clicking the button below or calling 678-325-2301!
AND, we'll throw in a $50 Starbucks gift card with your strategy session. Coffee is on us for you and your team this month!
The value of this strategy session is over $300, so don't miss out on your opportunity to get the tools you need to make the best hires possible for your company or employment agency! You have nothing to lose and everything to gain.