Two Simple Steps to Landing Your Dream Job
Despite the changes in the world and advancements in technology, companies are still following outdated hiring processes that don't truly provide themselves or prospective candidates with the best person for the job. The first steps to transforming these methods is to transform your job approach.
As a candidate, you're responsible for showcasing your talents, presenting your work, and ultimately proving that you are in fact the best fit for the job.
Here are two simple steps you can take today to land your dream job:
Step 1: Strategic Networking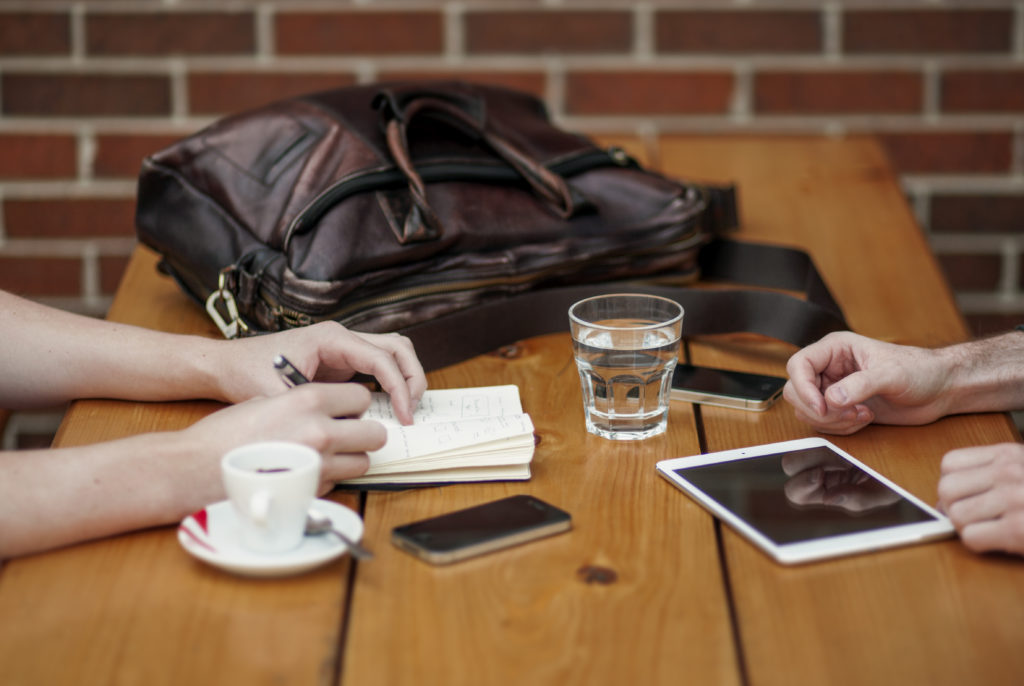 The first step to landing that dream job is one you've probably heard more than a few times – networking.
Building and maintaining good relationships with people at your current job, or even the people you networked with in college, are the first opportunity to connect with your field. These relationships are essential to building a mutually beneficial network of professionals who have resources and connections to get where you need to be.
If you have the same qualifications and education as a candidate going for the same job, but you have a relationship with someone at the company, you're one step closer to getting the position you've always dreamed of.
This means joining professional organizations like Association of Computing Machinery, National Association of Programmers, or any of the numerous, well-respected associations near you. By getting involved with organizations – attending conferences, going to networking events and sitting in on workshops in your area – you're effectively building your network while simultaneously gaining new knowledge and experience.
Step 2: Prep Work
Step two to landing that career job is the prep work. It may not be the most exciting part of the job hunt, but it lays the framework for where your future will take you. Remember, Rome wasn't built in a day and the same goes for your career.
Having an impressive resume and the real world skills to back it up are your ticket to getting your foot in the door for that perfect job you've always wanted. However considering Glassdoor's top 25 jobs of 2016 features 10 IT positions, you're not the only one out there applying for the position.
So what do you need to do to stand out? Prepare, prepare, and prepare some more.
Build a resume that shows who you really are. Talk about the positions you've held and technical competencies you have in a realistic way.
Companies and hiring firms want to know what projects you've completed, what accomplishments you've achieved, and what situations you've handled in a work environment that prove your worth. Candidates that show real world results from their past work experience are always going to be hired more than those who talk about their skills in an abstract manner.
The way to really capture an employer's attention is by showing your work. A professional portfolio with samples of sites you've built, work you've done for clients, problems you've solved in an emergency, and awards or recognition you've received from Hackathons or other similar events will provide companies with tangible proof of your talent.
That first interview with the company holds the key to your success and it all lies in making you and your work stand out. Be authentic, professional and really share your story. Once they see what you've been out in the world doing, they'll understand what you can bring to the table.
What it all comes down to in the end is hard work. Every detail, no matter how small, needs to be done with one goal in mind – to get that dream position. It won't be an easy journey with shortcuts and fast lanes, but when candidates invest time and effort into themselves, companies notice.
Spend your time building up relationships, compiling an ambitious resume and portfolio, and ultimately, give yourself the tools to find the career you've always wanted.
At The Talmadge Group, where connecting the right people to the right career is our priority, we know that there is a distinct difference between finding a job that pays for rent and finding your dream career that fulfills everything you want.
If you're looking to find your dream job, The Talmadge Group can help. Check out our job board to see what positions are available in the world of IT today.